Festivals and events in Fez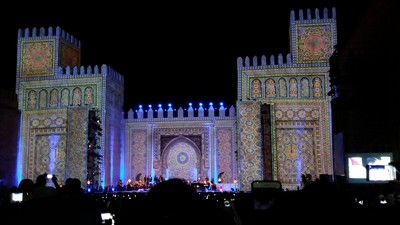 The Fez Festival of Sacred Music of the world
The 27th edition will take place from September 15th to 23rd 2023.
During all these years, the Fez Festival of Sacred Music of the world has been an opportunity to experience great moments of music, lectures and meetings in an extraordinary setting. Each year reserves its surprises and emotions according to the chosen theme. A great opportunity to enjoy the magic of Fez!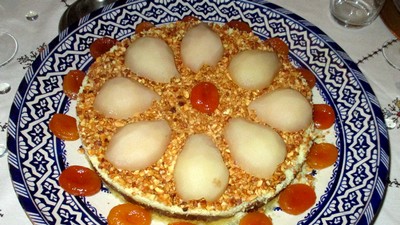 Fez Gourmet
An event organized in cooperation with a dozen official riads of the medina to promote the richness of the cuisine of Fez and Morocco through dishes little proposed by the restaurants.
Each riad participant chooses a dish from the gastronomic heritage of Fez or Morocco and prepares it on request during two weeks days in addition to the other dishes usually proposed. The amateurs of good cuisine can discover these treasures of the Moroccan gastronomy by dining each evening in a different riad.
Most of these recipes require a long preparation and it is requested to book a day in advance.
The next two editions should be from November 1st to 15th 2023 and from March 1st to 15th 2024.
Moussem of Moulay Idriss
A spectacular event taking place once a year in September or October in the medina.
The different local religious brotherhoods parade in the middle of the crowd with their musicians in procession between the Blue Gate (Bab Boujloud) and the Mausoleum of Moulay Idriss.